You can edit your own texts, insert comments, media and links on the book pages in different ways. To do this, use the toolbar.

For text markings: Mark the text and then click, for example, on the "Highlight" icon.
To insert content: First select the desired tool and then click on the position on the page where you would like to insert an audio file, for example.
Delete processing: If you click on the processing, the option to delete it appears in the upper right corner.
You can also enter your notes on a free notes page.

You can set bookmarks to mark a page.

In the menu behind the symbol with the file folder, you can see all bookmarks and your own edits in the book at a glance. For some titles, additional materials are also stored here.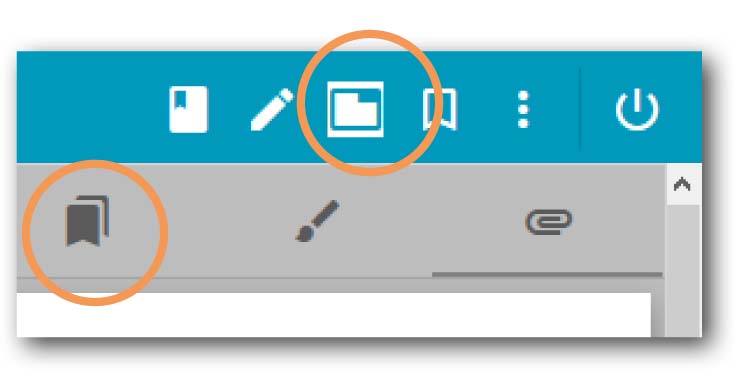 You can use the small cloud symbols to save your own edits and, for example, reload them on another device in the Klett Sprachen App. To do this, you need an internet connection. You can then work offline with the digital output.