On the start page in the Klett Sprachen App you can see the digital editions already purchased.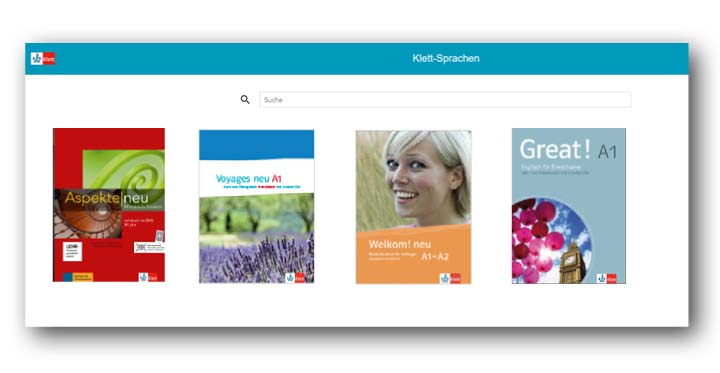 Open the title you want by clicking on the preview image. You can see all the chapters in the overview. Another click opens a chapter.

You can scroll through the pages for each chapter or select pages from the extended toolbar.

You can also choose whether to display single pages or double pages.

You can also display a thumbnail view of the pages in the sidebar on the left.